Employees

300

Established

2000
Whether you're starting a clothing brand, or are a fashion designer looking to expand your denim collection, One World Textile Garment factory has the experience and capacity to create all types of clothing in your choice of premium denim styles and fabrics, from 6oz Tencel to 16oz 100% cotton.  

Whether this season demands a high waist, wide leg, straight leg, or any other design detail, we're equipped to bring your denim brand to the market.
Our extensive workshop employs more than 300 employees who carry out pattern development, fabric cutting and garment construction. Each pair of jeans, denim jacket or piece of denim apparel is sewn by hand using brand-name industrial sewing machines such as Juki or Brother.

Most of our sewing is done using either a single needle or merrowing (overlocking) machine, but the factory is also equipped with specialist hemming and bartack machines to take care of hems or reinforce high-impact points such as belt-loops and pockets. 
To ensure unfailing consistency across every garment we make, each employee is assigned a specific aspect of the garment. Some might only sew in zippers, others might only sew pockets or inseams. This approach allows our tailors to finely hone their skills for greater efficiency, precision, speed and output. As a result, our factory can manufacture more than 3000 pieces of high-quality product every day.
Garment and pattern development
Each season we meet with designers to help with their product development. This process can take 3 to 4 months, from choosing the right fabric, to pattern design and finishes. A member of our customer design team will investigate current and emerging market trends to steer development.

One World Textile also allows lower minimum order quantities than many other garment manufacturers to help our customers test their products before committing to a full-scale launch of a new style of jeans or brand concept.
Quality control at One World starts each day at the meeting table. The factory manager holds a pre-production meeting with the cutting supervisor, sewing floor manager, quality controller and packing manager. The purpose of the meeting is to ensure everybody is the same page. Pre-production samples are given to the garment makers with instructions and information on the thread, cut, branding, etc., so they have all the information they need to fabricate garments exactly to order.
The final product is beautifully made jeans and denim apparel. Each garment is carefully packaged into an individual polybag and sturdy carton. These are then batched by purchase order and country of destination, ready for shipping. 
One World Textile takes great pride in the quality of our production. We are always striving to improve our products and services to make better garments that satisfy the needs of our customers, and the end consumer.
Contact Creative Textile to discuss the best fabric weights, styles and finishes for your denim apparel and clothing brand.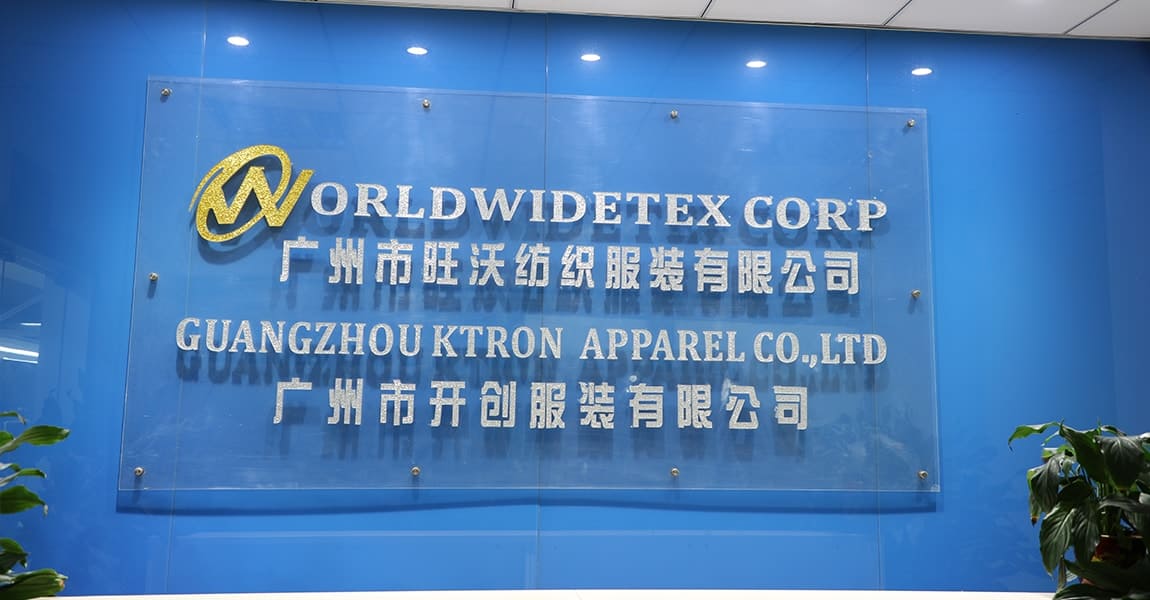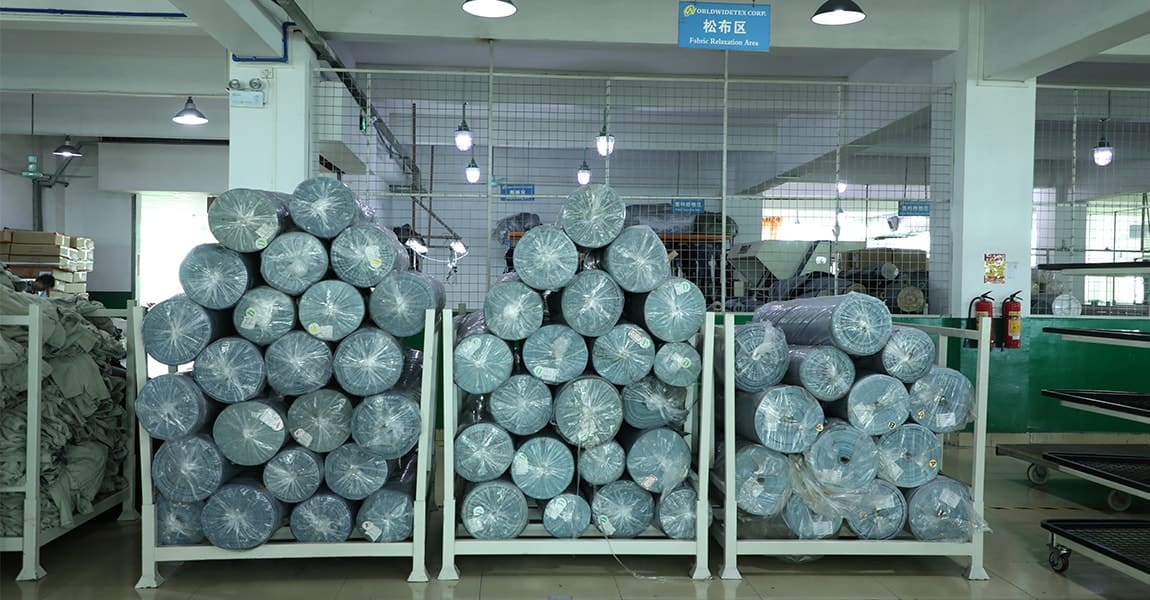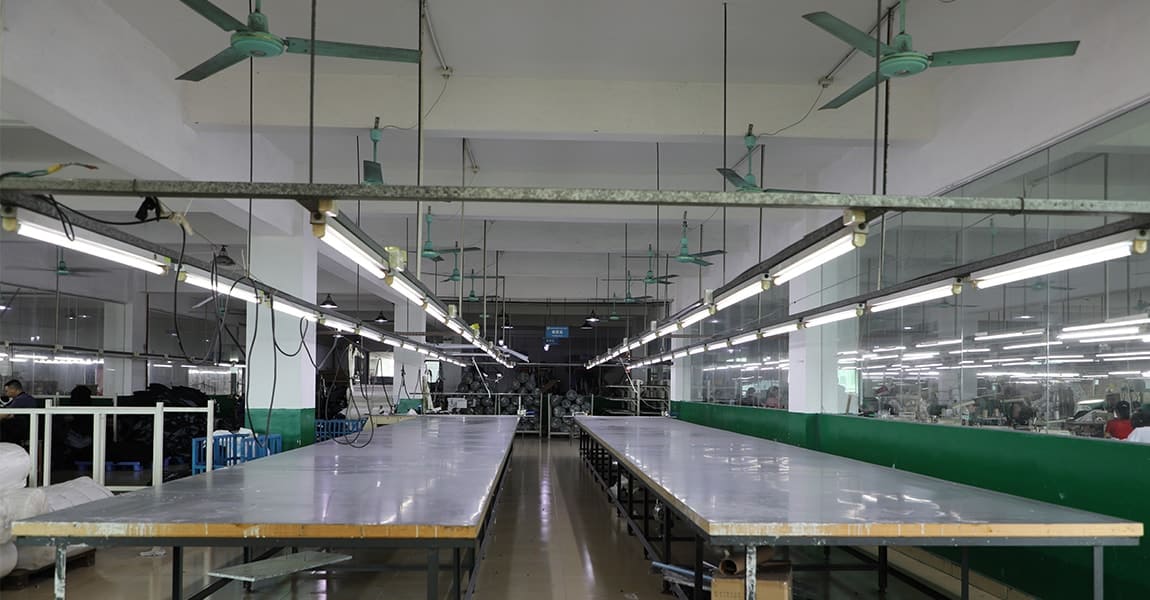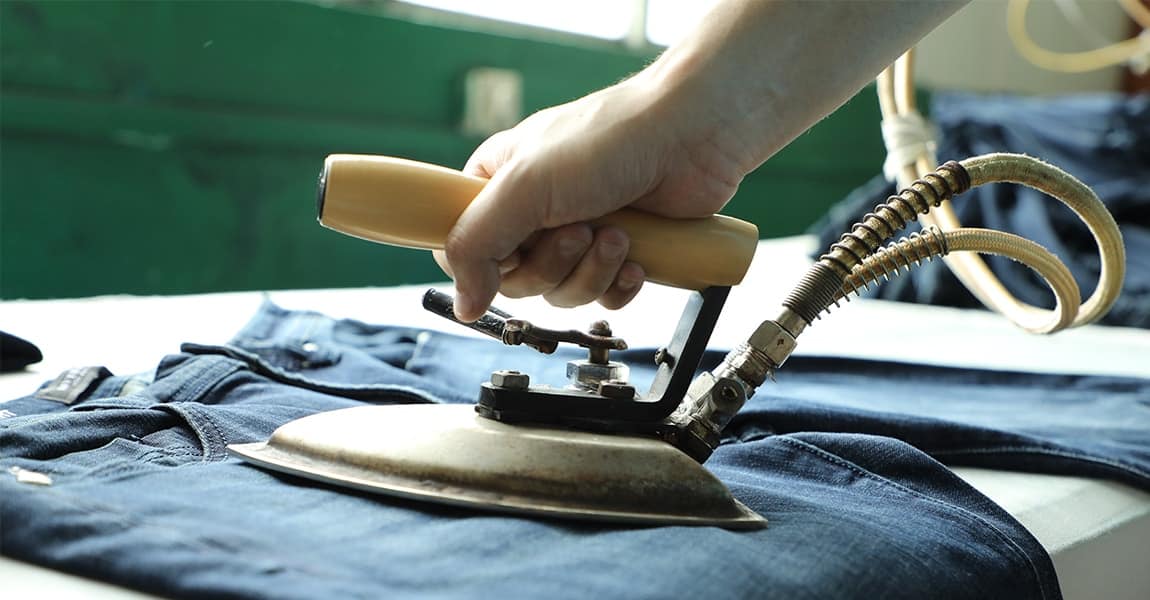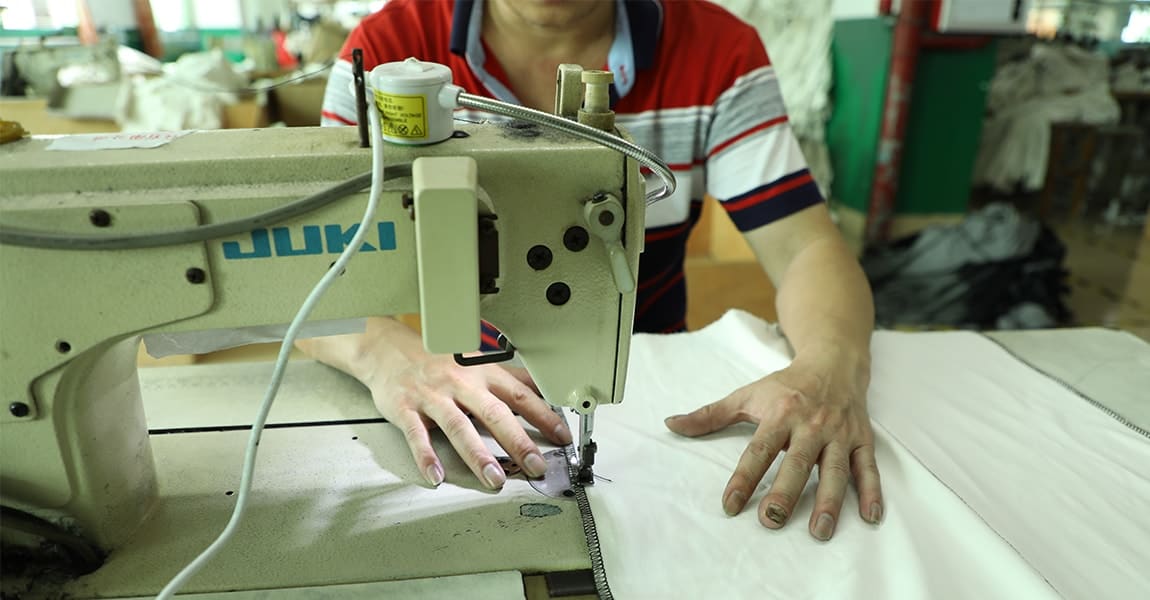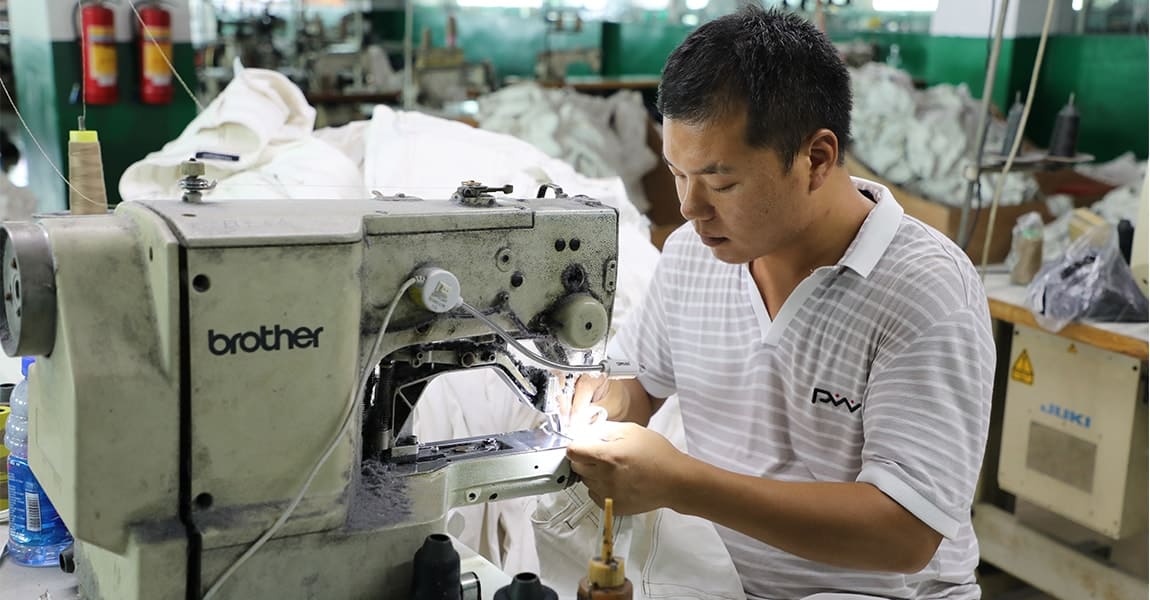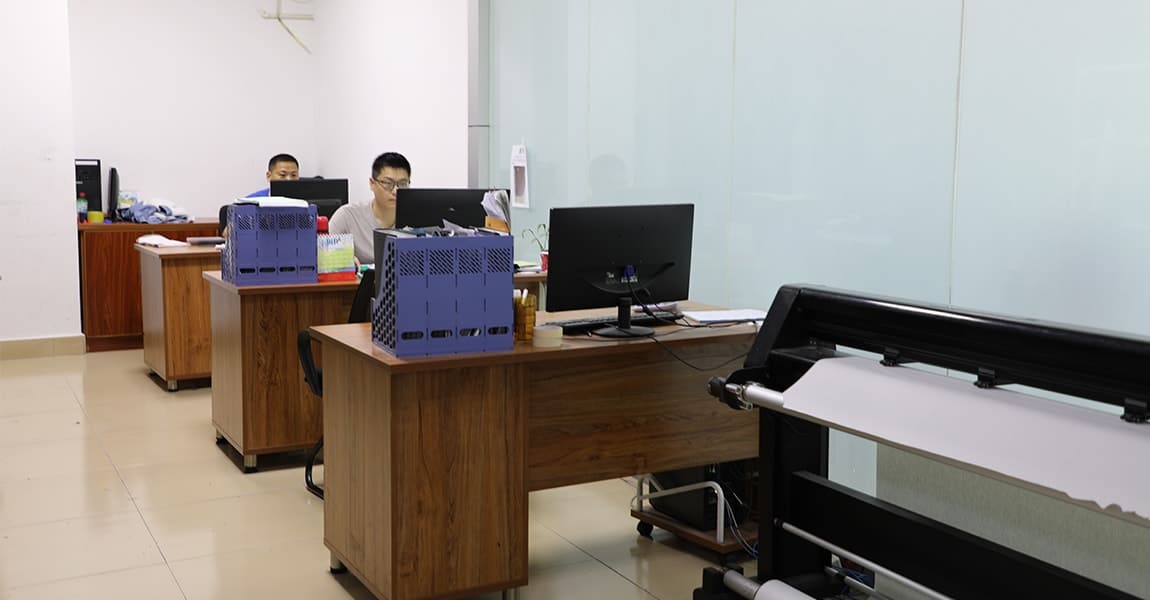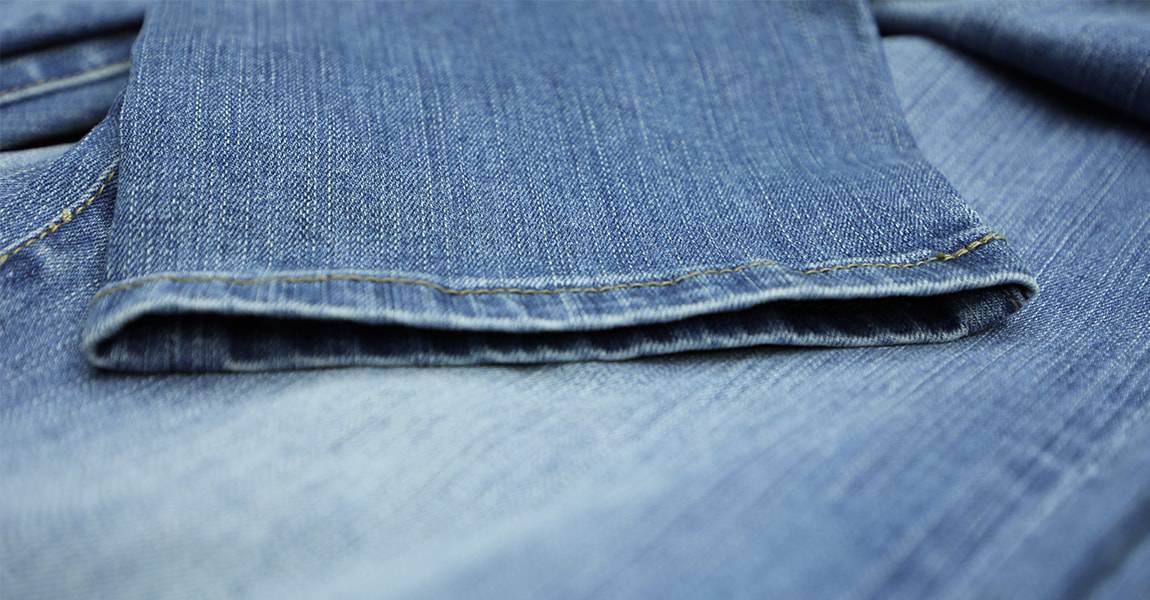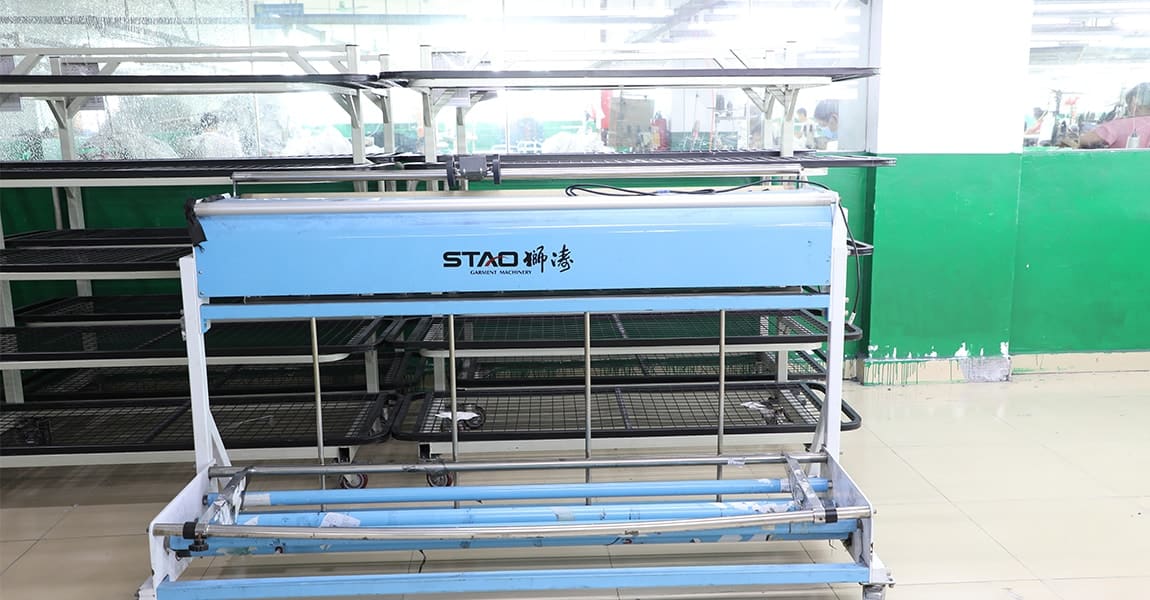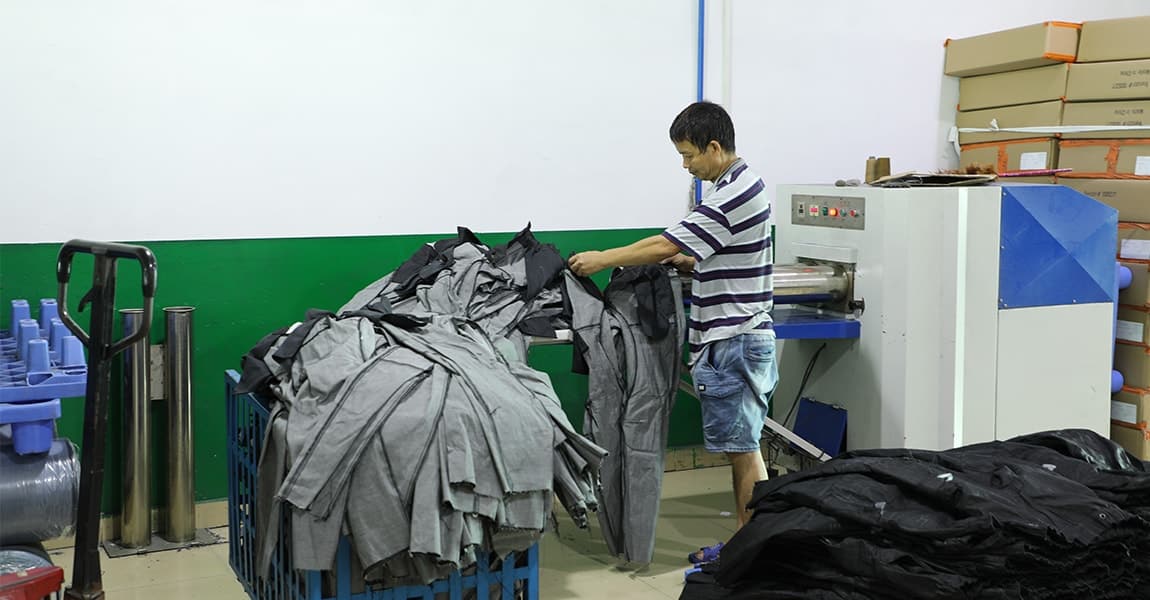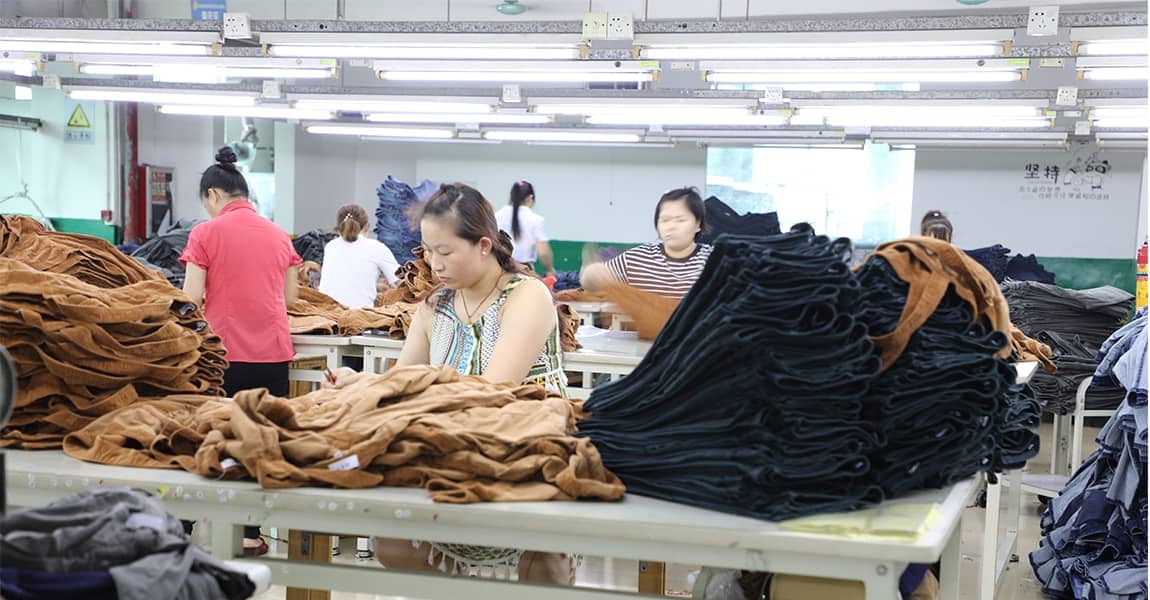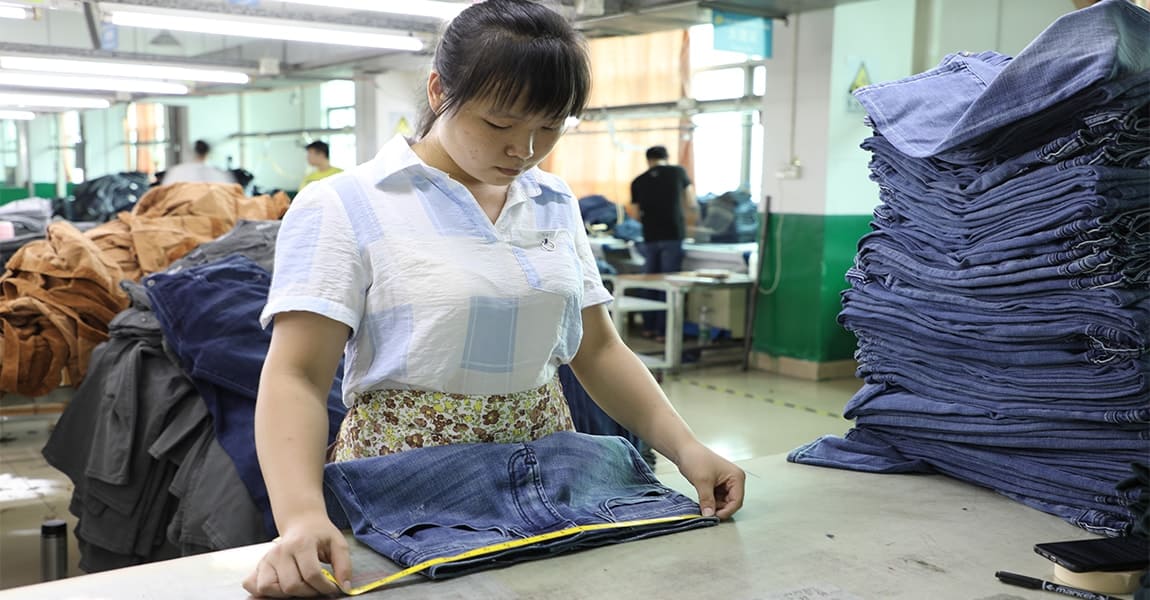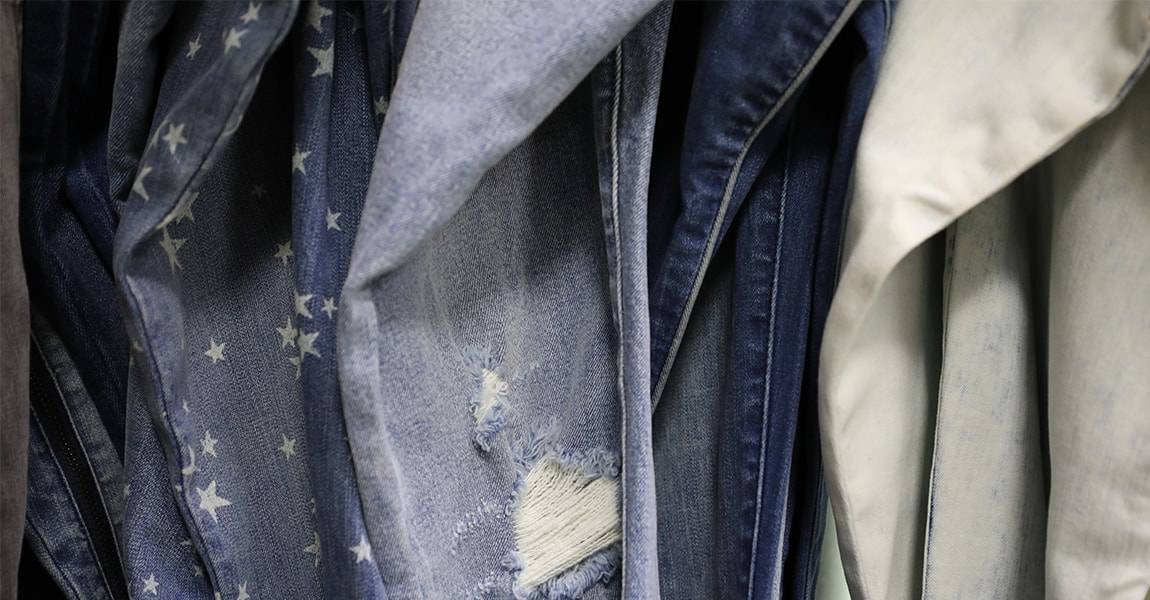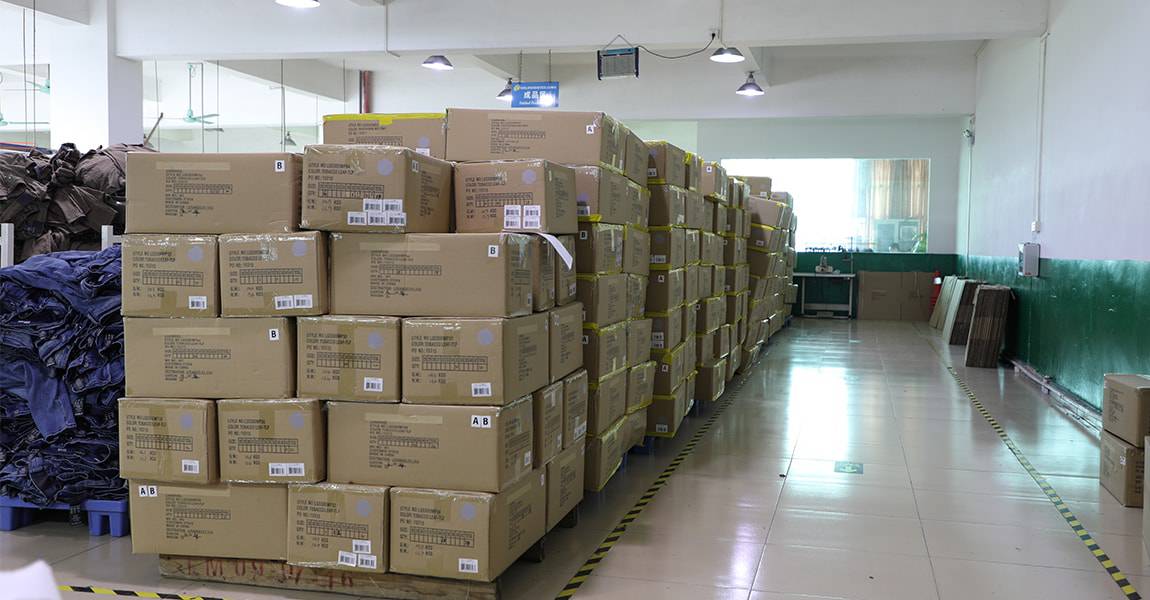 jeans factory,jeans factory in china,jeans factory manufacturers,jeans factory price,jeans factory business,jeans brand factory,jeans factory china,jeans direct factory,jeans factory fashion,jeans factory guangzhou,jeans garment factory,jeans factory in guangzhou china,jeans factory ladies,jeans textile factory